Get $5.00 off on Coffee Cakes! Use code CAKE at checkout!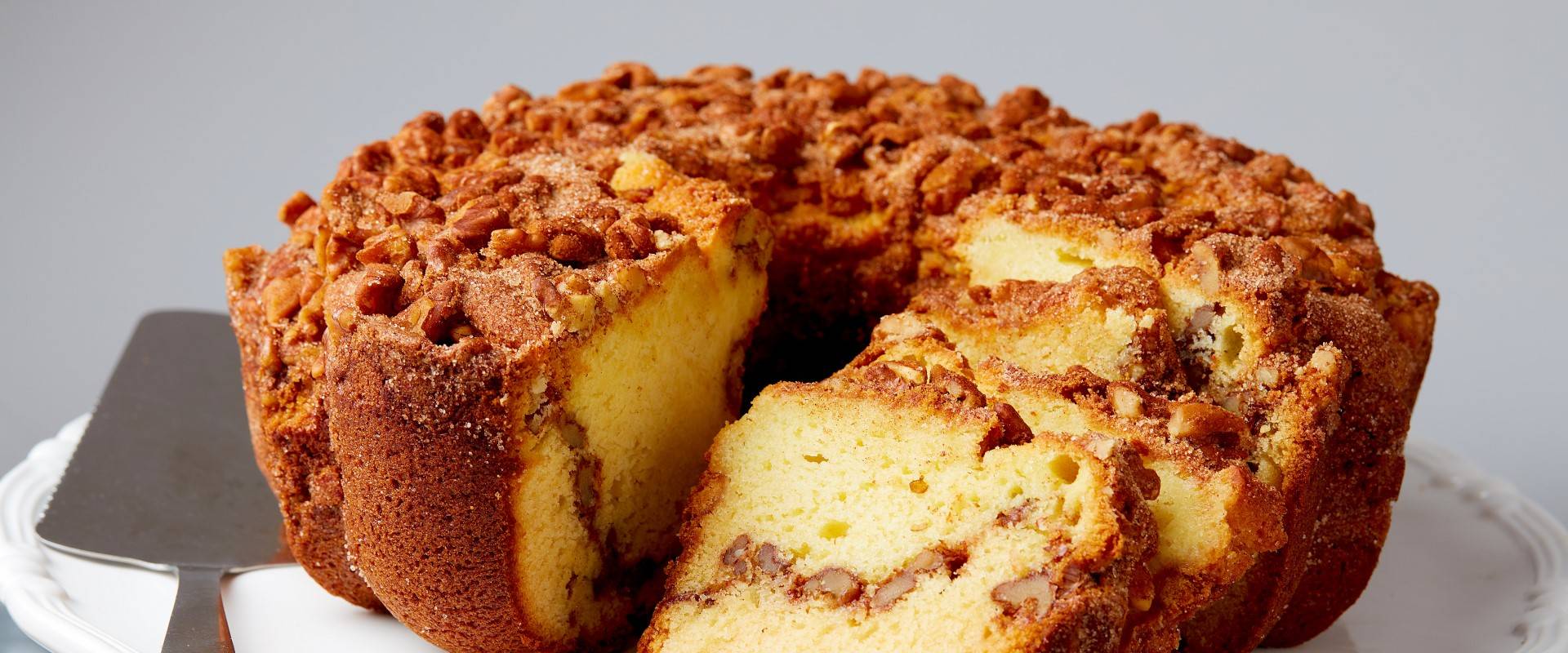 Coffee cake is a cake, flavored with coffee texture. In coffee cakes, most of the times, there are deep layers of coffee with addition of white vanilla cream. Each cake has its own unique taste, rich with coffee flavor such as British coffee cake, which is a sponge flavored with coffee,generally round and consist of two layers separated by coffee flavored butter icing. Next we have coffee walnut cake, cinnamon coffee cake, blueberry coffee cake, cranberry coffee cake, all these are common addition to coffee cakes. In USA, coffee cake generally refers to a sweet cake which is intended to be eaten with coffee or tea, commonly known as "tea cake".
"The Best!
Oh my goodness, this cake is delicious."
Enter your email and receive 10% off your first order.